.
Bleibtreu's Ransom of Coda CGC PT

Bleibtreu's Ransom of Coda, CGC, HT
Chopper AKA DNA #V606965
Chopper has produced his first litter. 5 males and 3 females. Congrats to Evy of MI.
Second litter produced 6 females, 2 males. congrats to Tonya Haney of Ohio
Third litter here at Sabian Shepherds
Sired by the #1 producing gsd male in the USA, CH KENLYN'S ARIES V HICLIFF ROM micro#44093A0618 OFA GS-71200G25M EL17460 DNA#V318575 (Bailey) x Coda's Cherry Blossom ROM (litter sister to Ch. Chickie Baby) and #2 producing Futurity/Maturity Dam Bred by Don and Ingrid Smith and Sharon Polifrone Chopper has 7 AKC points, one major. Chopper is intelligent, easy going, and affectionate. He has plenty of herding instinct, and has earned his HT at the Shetland Sheepdog Trials at Nova, OH in June. He is very good with children. He is healthy, has been X-rayed, and has no preexisting health conditions. Chopper should finish quickly, and probably would have by now if finances had permitted. Chopper is proven, and carries for coat and bicolor. He produces dark and correct puppies, with good shoulder, plenty of rear, plush coats, correct heads and good bone. Puppies active, athletic, intelligent with correct drive and temperament. Not a lazy puppy in the bunch!
Chopper is my personal stud, as my foundation male, but if you are interested contact me. Approved girls must be AKC, CKC or UKC registered, and of acceptable AKC colors.
Thank you Don, Ingrid and Sharon for bringing this beautiful boy to my attention. 08/03/08 Beaver County KC 2nd Am Bred Dog. Chopper took second place in a quality filled class. 01/02/09 WD/BW Columbiana County Kennel Club Thank you, Ms. Ramey-LeBlanc owner handled

01/03/09 WD/BW Rubber City Kennel Club Thank you, Mr. Carl Gene Liepmann 5/2/09 Open Dog/Winners Dog/Best of Opposite Sex Chopper went BOS over two specials, for a 4 pt. Major. Thank you, Mr. Fred Migliore

11/27/10 Winners Dog Agathon Kennel Club
owner handled
Thank You Mr. D. Thompson
Sabian's Hot Pursuit v Southwind CGC
Rest in Peace Chase- my heart dog 12/1/2006-9/23/2013
(Volhard 2's and 3's) Chase is a german show x working line cross. He has one of the best temperments I have ever seen in a gsd. He is aloof but approachable, relaxed but alert. Southwind Kennel's goal is to balance conformation with working ability. Chase has indeed inherited a great deal of working ability, and I hope to attain titles in obedience and herding. He has incredible ball drive. He is an agile jumper, fearless, and a very good watch dog. He takes a full bite of the sleeve but doesn't grip hard, perhaps due to the fact he doesn't want to harm me. He has been herding and has the instinct.
Powered by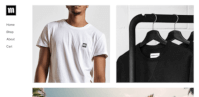 Create your own unique website with customizable templates.